WOODS WINS U23 XC WORLD CUP ROUND 7!
Giant Factory Off-Road Team rider Carter Woods won the Under-23 men's XC race at Round 7 of the UCI Mountain Bike World Cup in Snowshoe, West Virginia. Woods also finished second in the short track to make it a successful showing all around.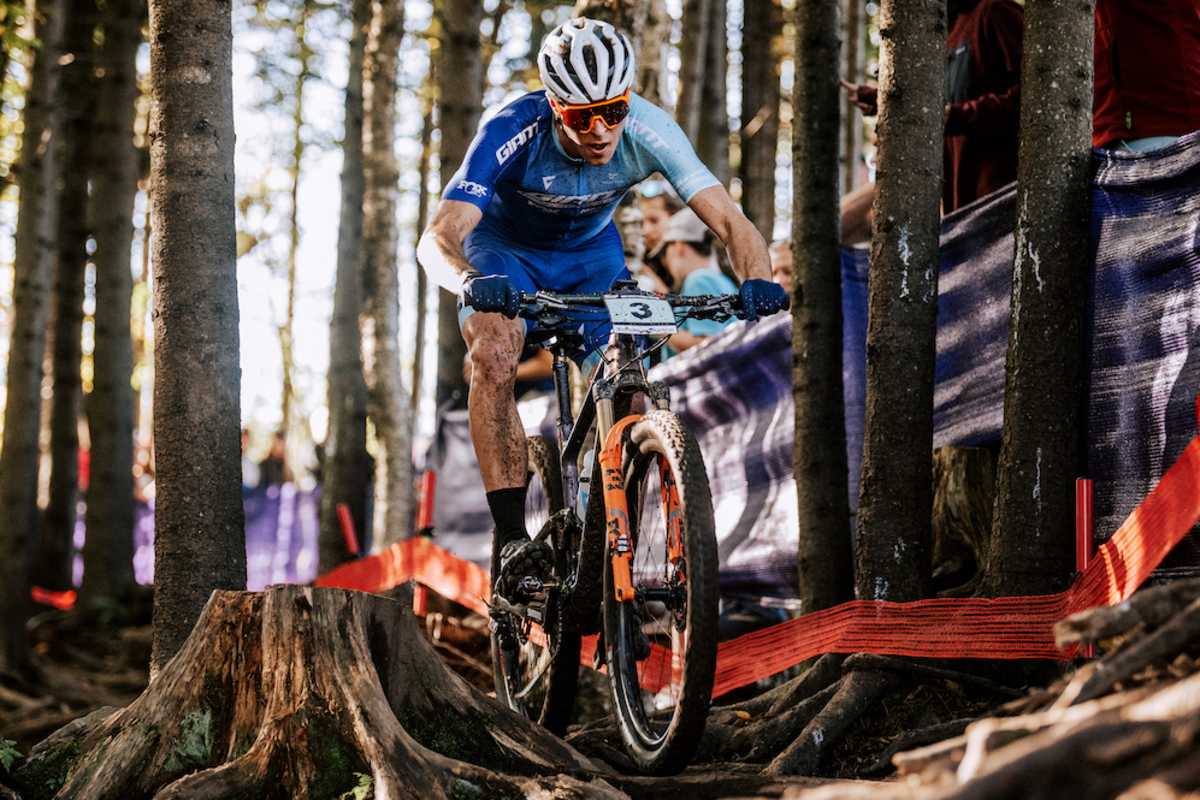 With the World Cup traveling to North America for the first time this year, Woods was keen to put in a good performance, and he delivered with a sensational ride that gave him his second XCO win of the year.

"Waking up in the morning I knew it was going to be a good day," Woods said. "My body was ready for whatever this fast and technical track could throw at it. After my second place in the XCC I knew I had the pace and was ready to battle for the win in the XCO."

Woods attacked early in the XCO race, followed by French rider Adrian Boichis and Americans Riley Amos, Bjorn Riley and Brayden Johnson. Heading into the second of six laps it was just Woods and Boichis with a gap at the front.

"Everything went perfect right from the gun," Woods said. "I had a great start and took the holeshot. With this track if you can get a group of two or three out front you can sort of keep that gap the whole race and that's what Adrian and I did."

Riding his Anthem Advanced Pro 29, Woods was flawless on the technical Snowshoe track.

"Coming into the last lap I knew it was going to be a big fight for the win," said Woods, who wore his Giant Rev Pro helmet and Charge Pro shoes. "I continued to lead through the technical sections and waited for his attacks on the climbs. Adrian put down two all-in attacks. I held the wheel for both and on the second one I knew it was everything he had. So as soon as he eased up I attacked him again and got a gap, which I was able to hold until the finish."

With his second XCO World Cup win of the year, Woods now sits second overall behind Boichis in the overall rankings with one race left to go. The final round takes place on home turf for Woods, as the series concludes next weekend at Mont-Sainte-Anne, Quebec.

"Even here there were a lot of people cheering my name and that's different than being in Europe," Woods said. "It was a great atmosphere and I'm looking forward to seeing some family and the Canadians next week."
Source: "https://www.giant-bicycles.com/au/news/woods-wins-u23-xc-world-cup-round-7/28175"